Recipes
VENISON GOULASH
1kg cubed venison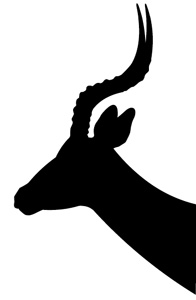 1 onion, cubed
2 carrots, peeld and cubed
½ bunch of thyme, washed and dried
2 cloves
½ cinnamon sticks
1 bayleaf
1T piment seeds
1T juniper berries
1T black peppercorns
500ml dry red wine
200ml red Port
4T olive oil
a slice of bacon rind
salt, pepper
1T tomato puree
2cl Cognac
250g shallots
2-3T red currant jelly
a little bit of aceto balsamico
Place meat, carrots and onion into a bowl, add the bunch of thyme. Place all the spices into a gaze or cotton square and tie it, add this to the bowl. Pour over red wine and Port, cover it and leave to marinate in fridge for 2 days, turn it over occasionally.
Remove the meat and pat try, sift the marinade, remove spice bag and thyme. Fry the meat in the hot olive oil from all sides together with the bacon rind. Season with salt and pepper. Remove from pan. Place the vegetables into dripping and fry. Add the tomato puree, after 2 minutes deglaze it with Cognac. Add the meat again and enough of marinade to cover, also add the thyme and spices, bring to boil. Simmer for 30 minutes.
Peel and slice the shallots and add to gulasch, cook for another hour. Optionally add some marinade (or stock). Stir in the jelly, season with salt, pepper and aceto balsamico. Done.
---
JASMIN TEA SORBET
500ml water
3 Jasmin tea bags
150g caster sugar
50g honey
Boil water to make the tea and let it brew for 3 hours, add sugar and honey, then remove tea and chill mixture in fridge for a minimum of 12 hours before putting into ice-cream maker.
Alternatively pour into a strong plastic box and put in the coldest part of the freezer. After 1 hour 30 minutes it should have frozen round the edges – take it out and beat vigorously with a fork, electric whisk or in a food processor until you have a uniformly textured icy slush. Put back in the freezer and repeat at least twice more every hour and a half, then freeze for at least another hour.
Transfer the sorbet to the fridge for 20 minutes before serving.
---
WHITE BEAN PUREE
1 1/2 cups dry white beans
2 shallots, cut into 1/4-inch dice
1 rib of celery, cut into 1/4-inch dice
1 carrot, cut into 1/4-inch dice
2 cloves of garlic (1 smashed and 1 minced) and 1 bay leaf
1 sprigs fresh rosemary plus 1 sprig sage
6 cups chicken broth
salt and pepper, to taste
1/3 cup cream
extra-virgin olive oil
1. Soak the beans overnight.
2. Drain the beans; transfer to a pot with the diced shallots, celery, carrot, smashed garlic, bay leaf, rosemary and sage sprigs, 5 cups of broth, salt, and pepper to taste. Bring to a boil. Lower the heat; simmer until beans are very tender, about 90 minutes. If the mixture becomes dry, add some of the remaining broth.
3. Drain the beans; discard the sprigs. Warm the beans in a pan over medium heat. Add the cream, minced garlic, salt, and pepper. Let simmer. Cook until the cream is reduced and is almost dry on the beans, about 4 to 5 minutes.
4. Puree the beans in a food processor, adding a few drops of oil. Season to taste.
---
BUTTERNUT-COCONUT-SOUP WITH BACON STRIPS
1,5kg peeled and cubed butternut
1 onion, finely chopped
2 cloves of garlic, finely chopped
1T olive oil
1 red chili, deseeded and finely chopped
1 stalk lemongrass, finely chopped
1 walnut size ginger, grated
400ml coconut milk
200ml water
1 cube of chicken stock
salt, cayenne pepper,
some coriander leaves and toasted pumpkin seeds for decoration

Fry the garlic and onion in the olive oil for 3-4 minutes, then add butternut, chili, lemongras and ginger, fry for another 3 minutes then add the water with the chicken stock. Boil until soft. Add the coconut milk and bring back to the boil for 3-4
minutes. Then blend it to a puree, season with salt and cayenne pepper. Use the pumpkin seeds and coriander leaves to decorate before serving.
---
VENISON LOIN IN GUINNESS-CASSIS-GLACE
1 orange, organic
800g loin of venison
330ml Guinness beer
125ml Cassis
1T caster sugar
1t cinnamon
salt, pepper
3T olive oil
(preparation time: 10 min, marinating ca. 12 hrs, cooking 20 min,
resting for 5 min)

1. Rinse orange with hot water, dry and cut into chunks. Rinse the meat, pat dry and put it into freezer bag together with orange, Guinness and Cassis. Close it and leave it in the fridge overnight to marinate.
2. Preheat oven to 120°C (fan: 100°C), remove meat from marinade and put aside. Boil the marinade together with sugar and cinnamon for about 15 min, reducing it to a thick sauce.
3. Season the loin with salt and pepper, sear all sides in hot olive oil. Cover a baking tray with a layer of heavyweight kitchen foil, place the meat in the middle and brush it with the sauce.
4. After 20 minutes cooking switch off the oven and leave the meat to rest for another 5 minutes before serving.